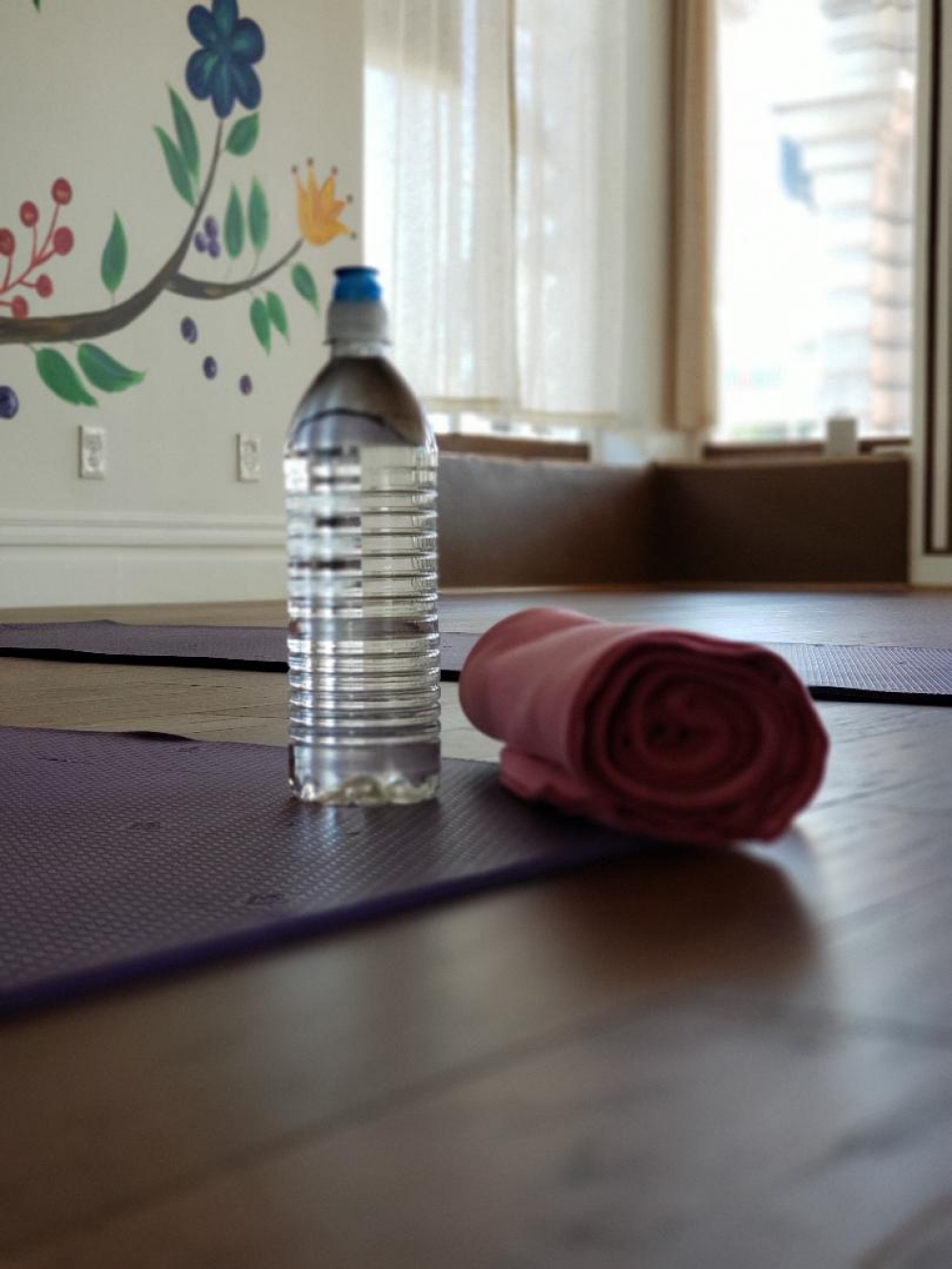 "What do I need to bring to my yoga class?"
Please bring with you a mat, a towel that can cover your mat and water to drink.
If you don't have these items, you may rent them in-studio for $3 each. Since we offer classes that are not air conditioned, sometimes with added heat, sweating is a Fact! Wear proper clothing to stay comfortable during your class, and most importantly come with an empty stomach and open mind!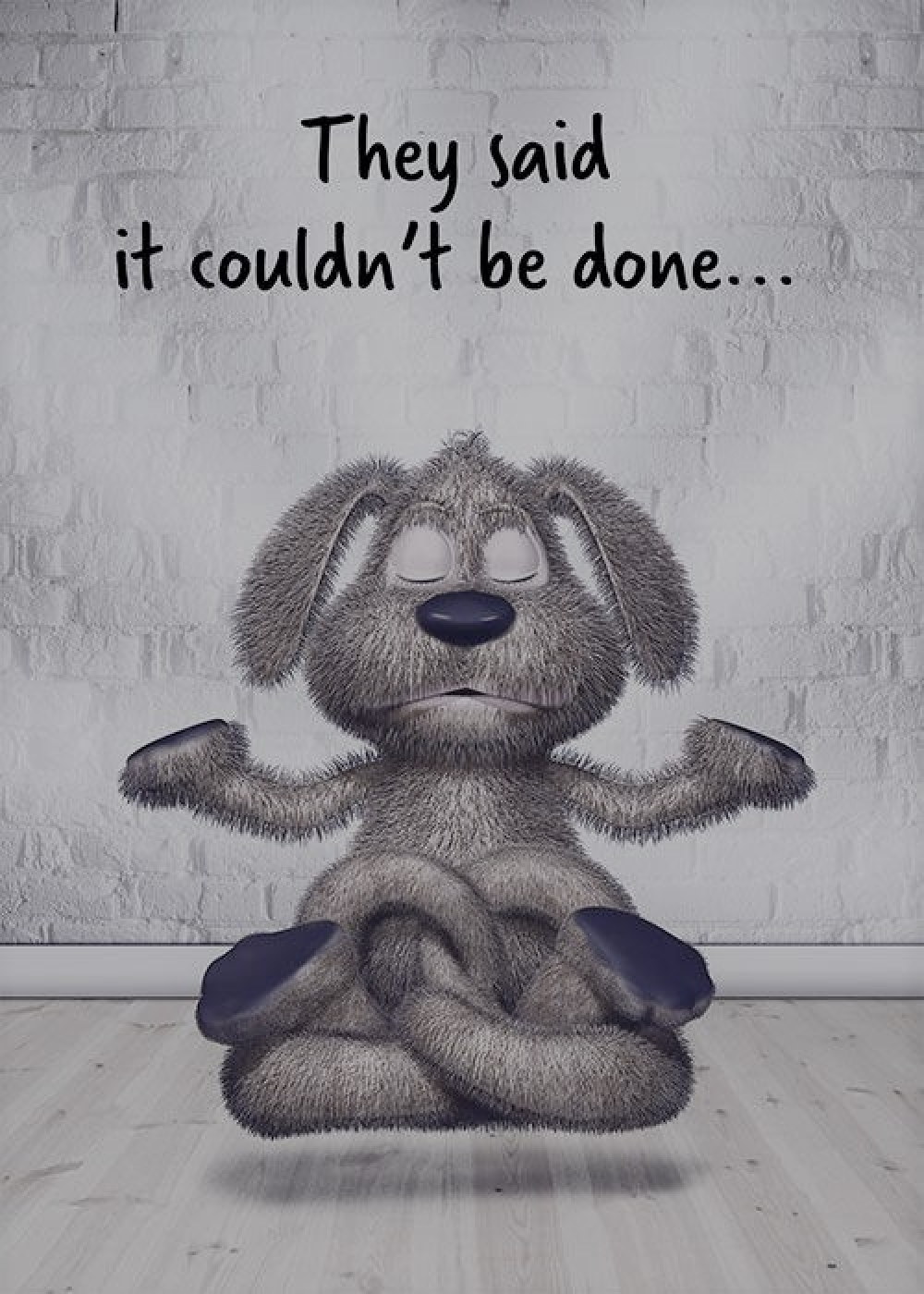 "What is the best class to start with if I've never done yoga before?"
If you are new to practicing yoga, first, Congratulations on expanding your life in a positive way!
All of our classes are designed to include the novice and advanced together. A person's practice is extremely personal and everyone is at different stages on their yoga journey.
Remember, the hardest part is walking through the door, the rest takes care of itself.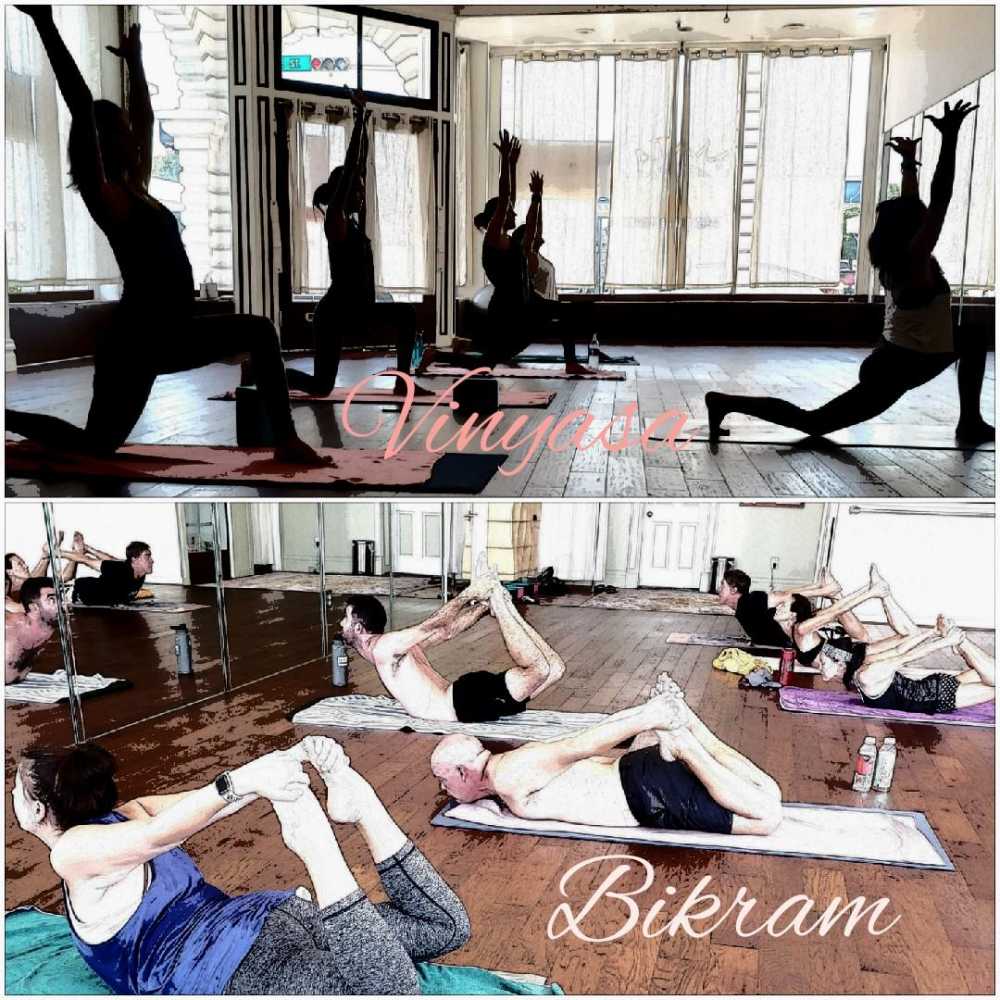 "What is the difference between Bikram Yoga and Vinyasa Flow?"
Let's start with Bikram:
Bikram is a heated yoga class where we practice the same 26 postures and two breathing exercises every time. It is split between standing postures that are the beginning of the class, followed by a floor series that ends the class. Your teacher will guide you through using dialogue and encouragement. It is designed for beginners so all is welcome.
Vinyasa Flow
This style of yoga syncs movement with breath and includes any and all yoga postures. The teacher can switch up the postures from class to class and generally hold postures for shorter amounts of time. Along with dialogue, your teacher will also be doing the yoga postures with you, so you will have a visual. Like Bikram, it is designed to include beginners and modifications are offered for each pose if needed. We do not heat our Vinyasa Flow classes, we also do not use AC's…so Think Warm.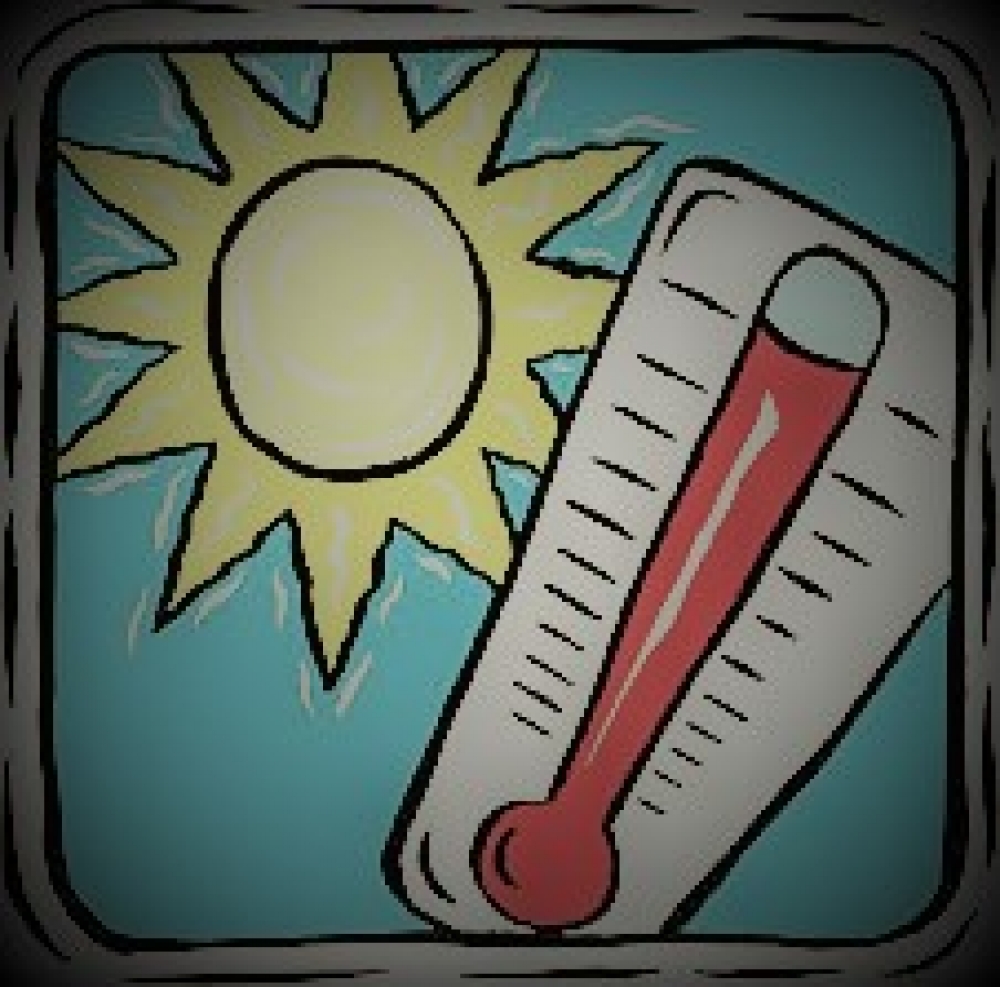 "Why in a heated or warm room?"
Yoga focuses on stretching your muscles as well as contracting. The best way to mold your body is to have it warmed up first. For safer and more effective results, practicing in a warm room will do just that. Another added bonus is that while you are sweating you are ridding your body of toxins and cleansing your system from within. The more you sweat, the more you cleanse!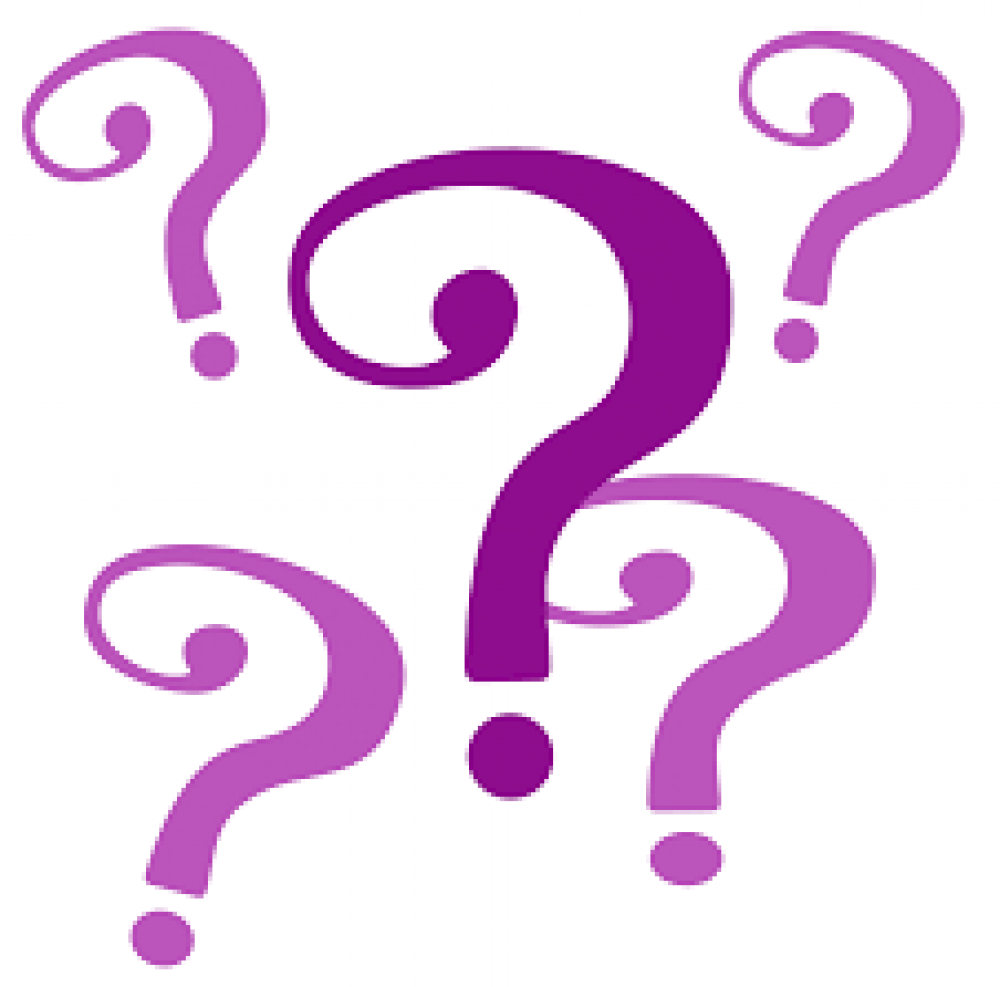 If you have a question about What we do and Why we do it…please send email, message, or call and we will answer ASAP.